A DREAM COME TRUE
Sundance Equestrian is a dream come true for professional rider and grand prix show jumper Katherine Wade-Easley…  Her private hunter jumper training stable where she teaches the art of show jumping and horsemanship to a select group of passionate students.
Nestled in a quiet, serene part of Woodinville, Washington just outside of Seattle, Sundance Equestrian is a hunter jumper riding, training and show stable run with a personal touch. It is the life's work of professional rider Katherine Wade-Easley, a Northwest native who turned her love of horses into a successful career as a competitive show jumper, USHJA-certified trainer, and respected teacher of the classic American Forward Riding System.
"We intentionally keep Sundance Equestrian small," says Katherine, "to offer more personalized instruction to students of all ages who want to ride and show more competitively. We especially welcome riders who want to build a greater partnership with their horse and be involved in its training while advancing their own riding skills. And of course," she adds, "Sundance is a friendly place where we try to have as much fun as as possible!"
Why not come inside and see if Sundance Equestrian is right for you?
Sundance offers hunter jumper training that is a bit more personal, a bit more "just between you, me, and our mutual friend".  We take pride in our supportive, team-oriented atmosphere, welcoming for junior and adult riders alike. Find out more: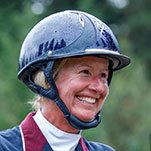 "Katherine first came to me with an outsized will to learn, to work hard, share her passion for horses. For over 20 years, I've been her coach, mentor and friend. She never fails to give it her all."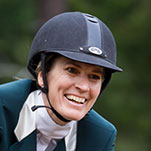 "Katherine has been a terrific trainer, instructor, and inspiration to me as a horsewoman. My horse and I have developed a closer bond and become stronger competitors while at Sundance."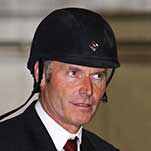 "Katherine is passionate about our sport and industry, which is why she gets involved at both the local and national level. She is an advocate for equestrians everywhere."
Our perspective stems from Katherine's constant desire to keep learning and stay engaged with other top professionals throughout the sport. Check out our blog to hear our thoughts about riding, showing and all things horse!
We believe no two riders are the same. Each one of us deserves the very best. We take the time to get to know you so we can help you always find your perfect seat.